Mid-century is one of the popular styles that Good Wood carefully sources for our customers, and we often get questions about laminate, a material that is common to original mid-century modern furniture.
While the mid-century modern (MCM) style is known for simple, clean lines, free from ornate decorative elements, MCM is also known for being constructed from specific materials. Many species of wood, as well as metal, glass, vinyl, and yes, laminate were typical materials used to craft these desirable, original mid-century pieces. It's the laminate material that we're so often asked about, "Is laminate in mid-century modern furniture a sign of low-quality?" We're here to empathically say, no!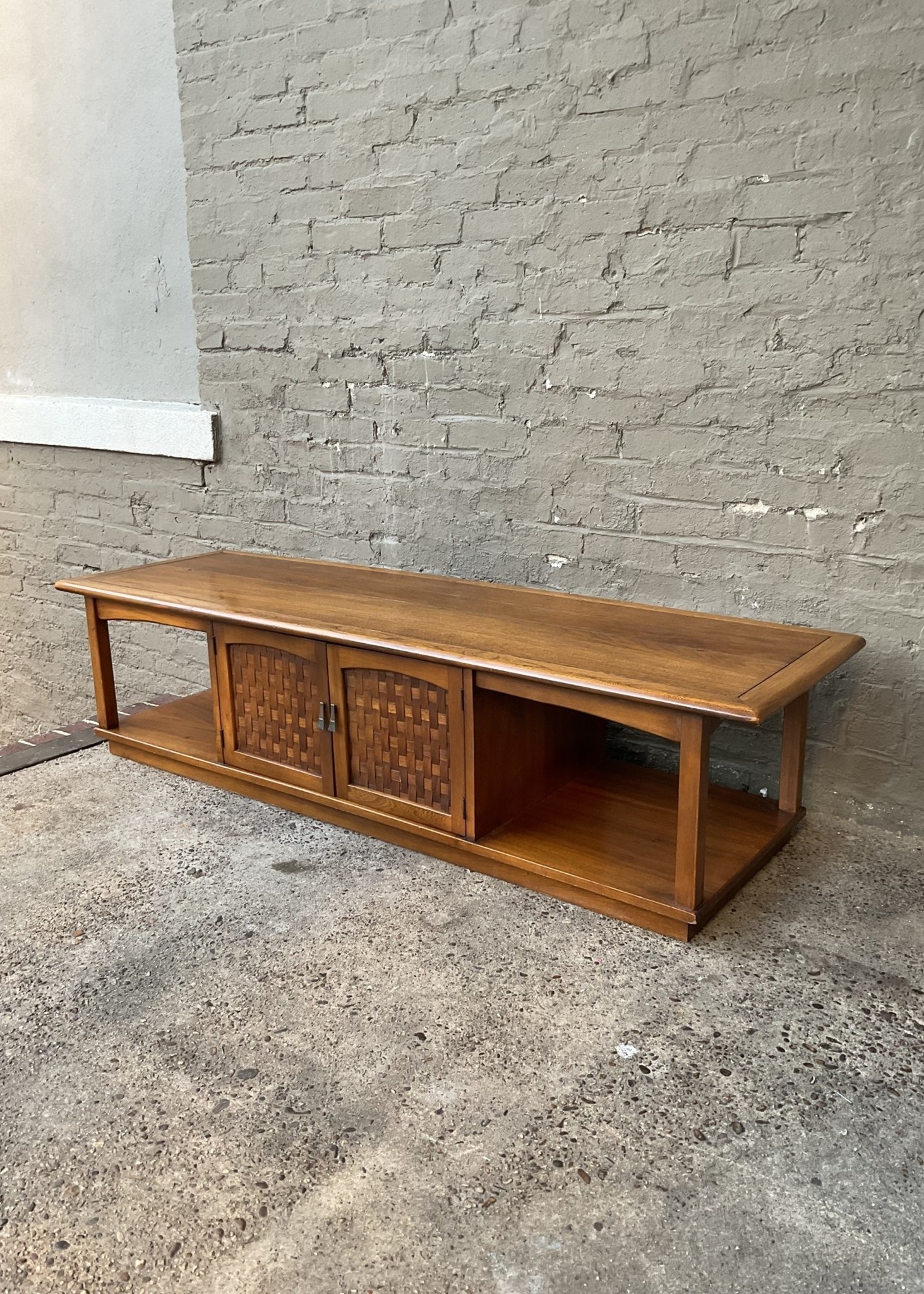 While poor-quality, mass-produced, pressboard furniture often features laminate, laminate itself is not an immediate indicator of low-quality. In fact, buying HIGH-QUALITY laminate furniture can have many benefits for collectors or everyday buyers who are in search of a good-quality piece to complement their space or collection.
But what exactly is laminate? In furniture, laminate consists of synthetic materials used to form a thin layer that looks like wood. The laminate then gets its wood grain appearance through a printing process, and then those printed sheets are attached to a durable core material.
When deciding if you want to purchase a laminate mid-century modern furniture piece here is what you need to know: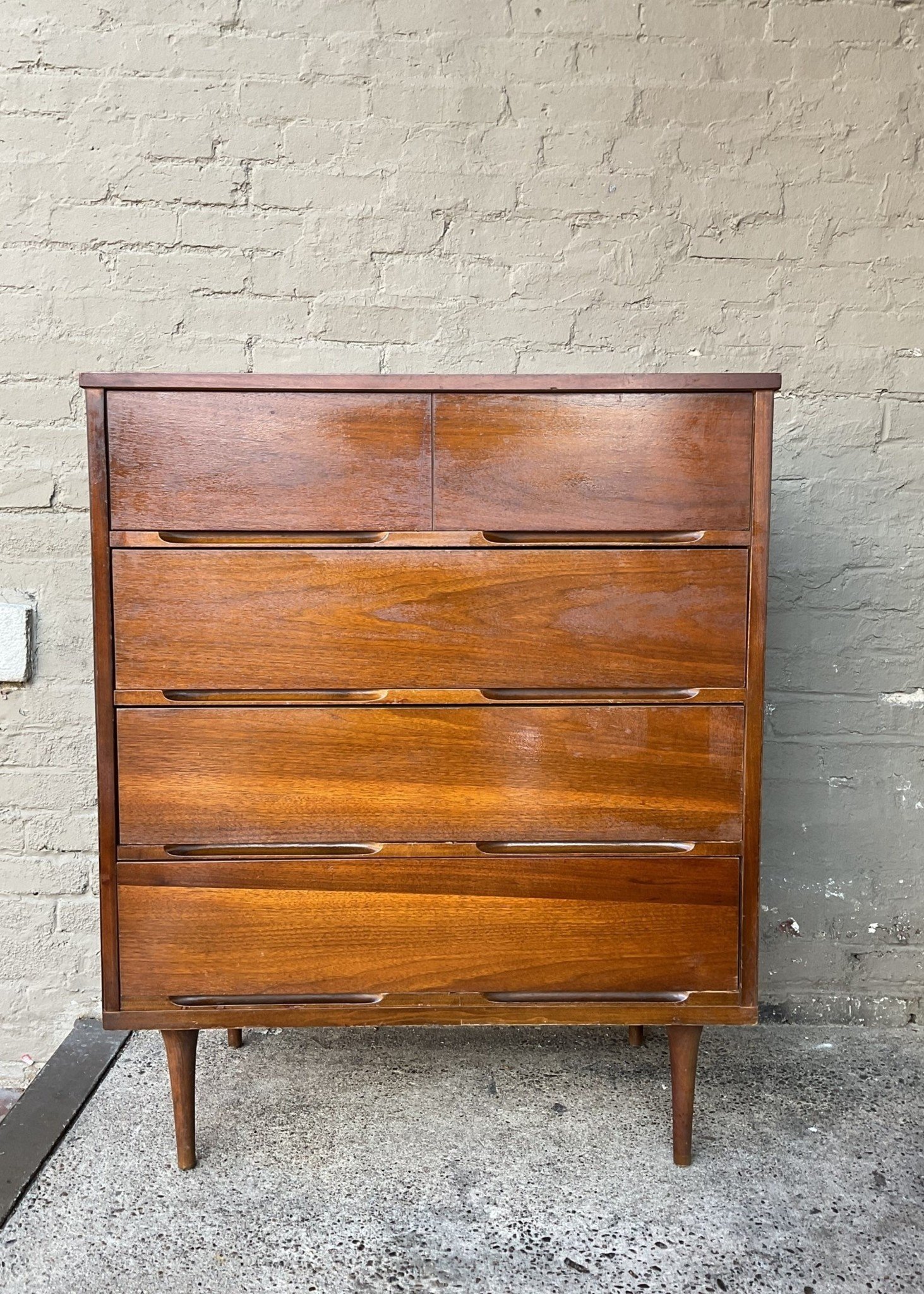 Laminate wood is made to be durable. It's sturdy and holds up well around messes, pets, and children. If you're deciding between laminate and solid wood pieces, a more expensive solid wood might provide you with less durability. (Water rings anybody?)
In addition to durability, laminate wood is easy to clean. Because of the durable material that the woodgrain is printed on, it's easy to wipe down without the added worry of using specialized cleaning products or appearance of water marks.
If you're looking for more options with color, laminate wood widens the range of pieces that vary in color and appearance. Because the wood is synthetic, manufacturers can easily create a piece with a unique or specified color, such as MCM classics like ochre and mustard. Manufacturers are also able to create facsimiles of exotic wood species, eliminating the need for the "real thing" which can be rare, expensive or even unethical to acquire in some cases. In mid-century modern style furniture, laminate is often produced to replicate the look of teak or oak.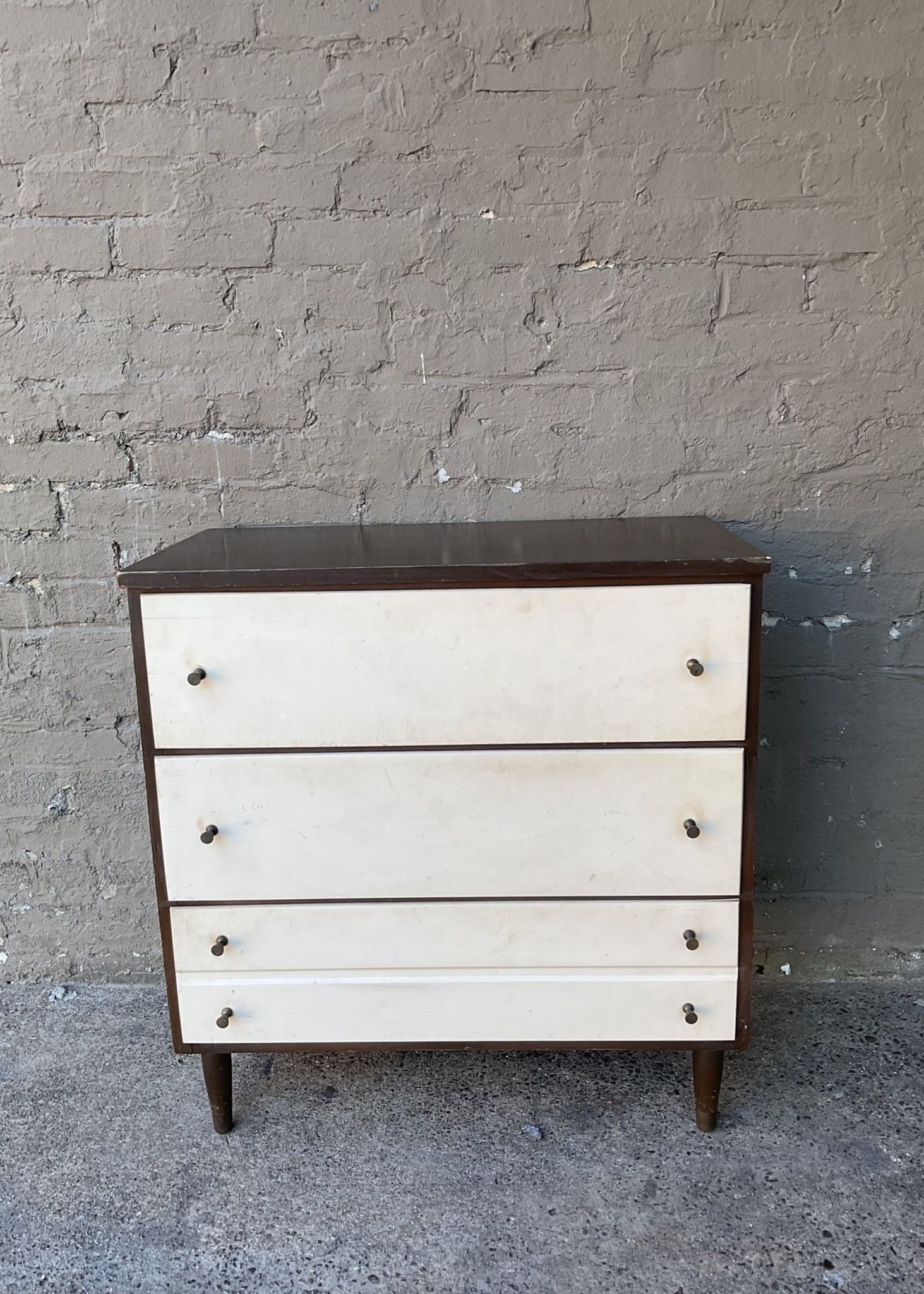 All of the above are part of the reason that laminate became a hallmark of the mid-century modern style. Manufacturers and designers were looking for modern materials that could create the same great style, provide sustainability, and had added benefits; laminate checked all those boxes. So don't shy away from a piece that has the look you're after because it turns out to be made from laminate. In fact, it very likely is a sign that your piece is an authentic MCM piece.
But as in all furniture pieces, there's a wide range of quality, and laminate furniture is no different. At Goodwood, you can shop with confidence that we only source and sell laminate furniture that is carefully assessed and our experienced pickers know the difference between good and bad quality laminate pieces.
When it comes to matters of quality, laminate should not sway you from a piece you love, as it can provide the look you're after with quality that is just as comparable to solid wood.
Footnote:
Original MCM pieces were, of course, made during the mid 20th century (hence the label "mid-century modern") but the charm of the style has endured beyond the 1950s, and is still coveted today. GoodWood is always on the look out for the best MCM has to offer.