While the second-hand market has always been an essential part of American society, in the last decade or so it has exploded in popularity. People all over the nation are flocking to vintage and thrift stores in the pursuit of something wonderful and unique.

There are more reasons than ever to shop vintage, and GoodWood is here to assist you in starting or continuing your thrifting journey.

The Economical Reasons
When shopping for vintage items, you can often find high quality, almost new items for much lower than their original price. GoodWood stocks both well-known luxury brands and items from lesser known, but still high quality brands. We curate our selection so that our customers can trust that they are buying items in excellent condition, and always at a fair price.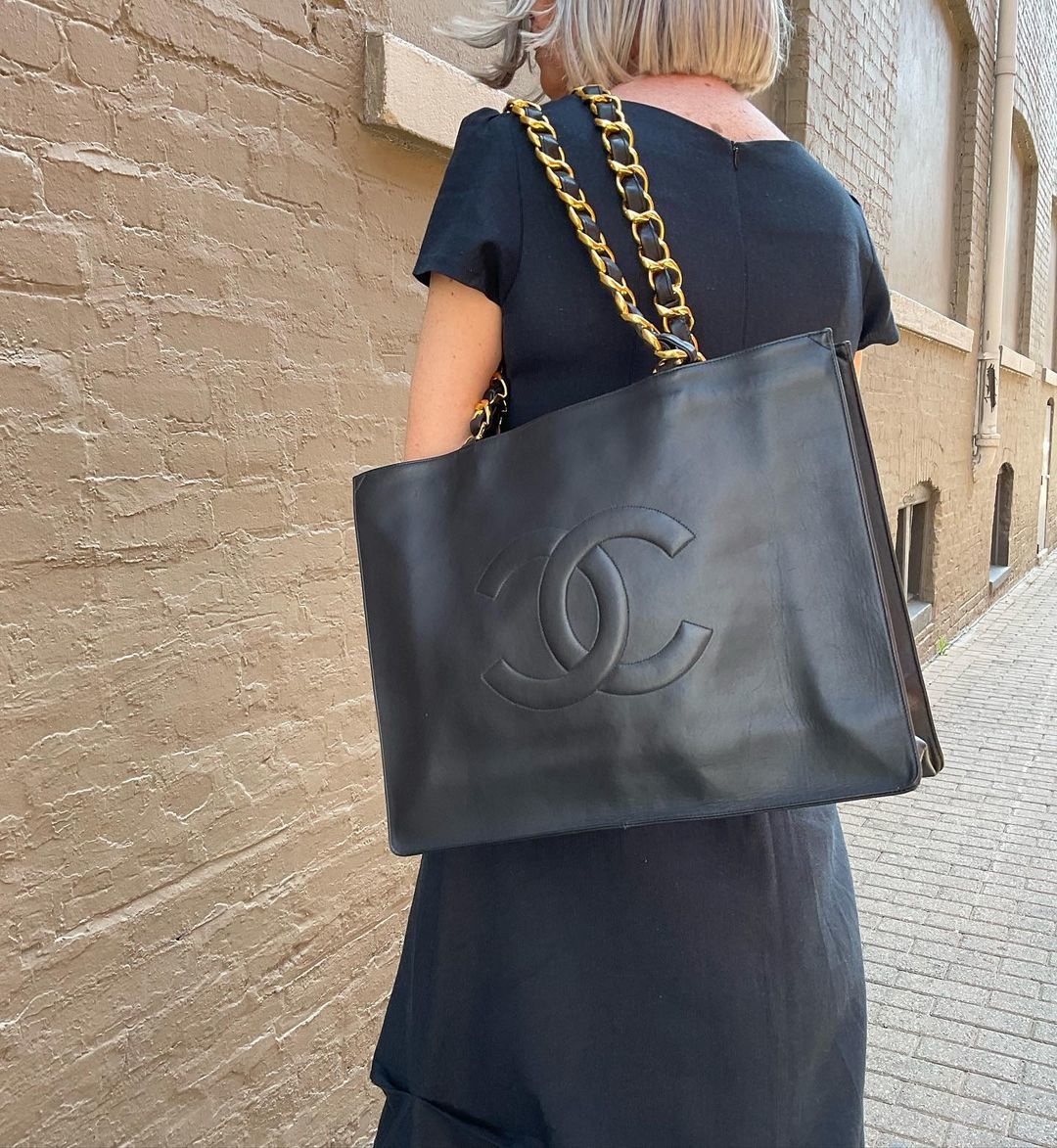 Some vintage pieces can even become a worthy financial investment: if you purchase a rare item and maintain it in good condition, in the future it could possibly be worth quite a bit more money than you initially purchased it for.
The Environmental Reasons
With global climate change occurring at a fast pace, it's never been more important to keep in mind environmental concerns when making purchases.
Mass-market retailers respond very quickly to the ever changing current of fashion trends, but the constant creation of new items made as quickly and as cheaply as possible creates hundreds of thousands of pounds in waste every year.
Vintage items tend to last longer than the sub-par construction and cheap materials of most newer, mass-marketed items. You could get years out of a single vintage dress, when you would have had to purchase and eventually discard three fast fashion dresses in that same amount of time. Purchasing vintage also keeps these older items from being disposed of and forgotten in one of our already-overflowing landfills, giving them new life and use.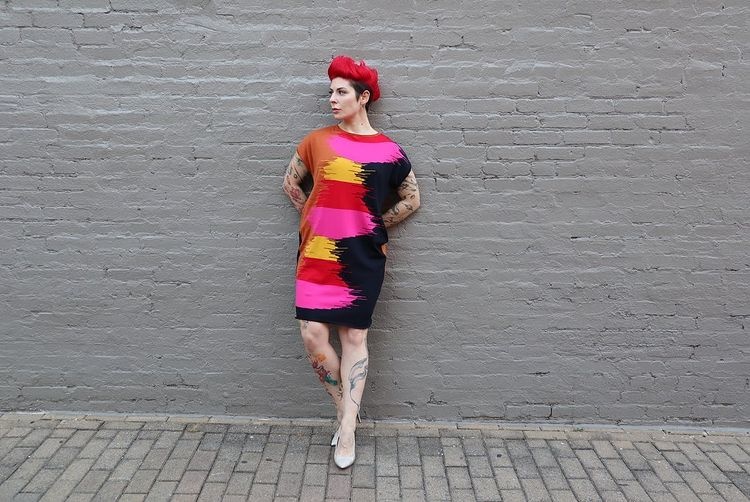 While GoodWood is mostly known for our vintage and antique pieces, we also support a number of small textile businesses and indie designers by displaying their clothing, accessories, and home goods. These designers use high quality materials and expert sewing techniques to lengthen the use of the items that they offer, keeping them in good condition for a longer time than most mass-market brands. With these designers, you can rest assured that you are shopping new in the most environmentally friendly way possible.
Another way of both supporting indie creators and being eco-friendly is purchasing from companies that use vintage objects in their products. Repairing, reusing, and repurposing in a new, exciting way keeps these items useful and out of landfills for longer. Take in point the wonderful one-of-a-kind pieces from Erin Knight Designs currently on display at GoodWood. They are able to repurpose vintage crystals, coins, turquoise, watch chains, and porcelain pieces into new works of wearable art.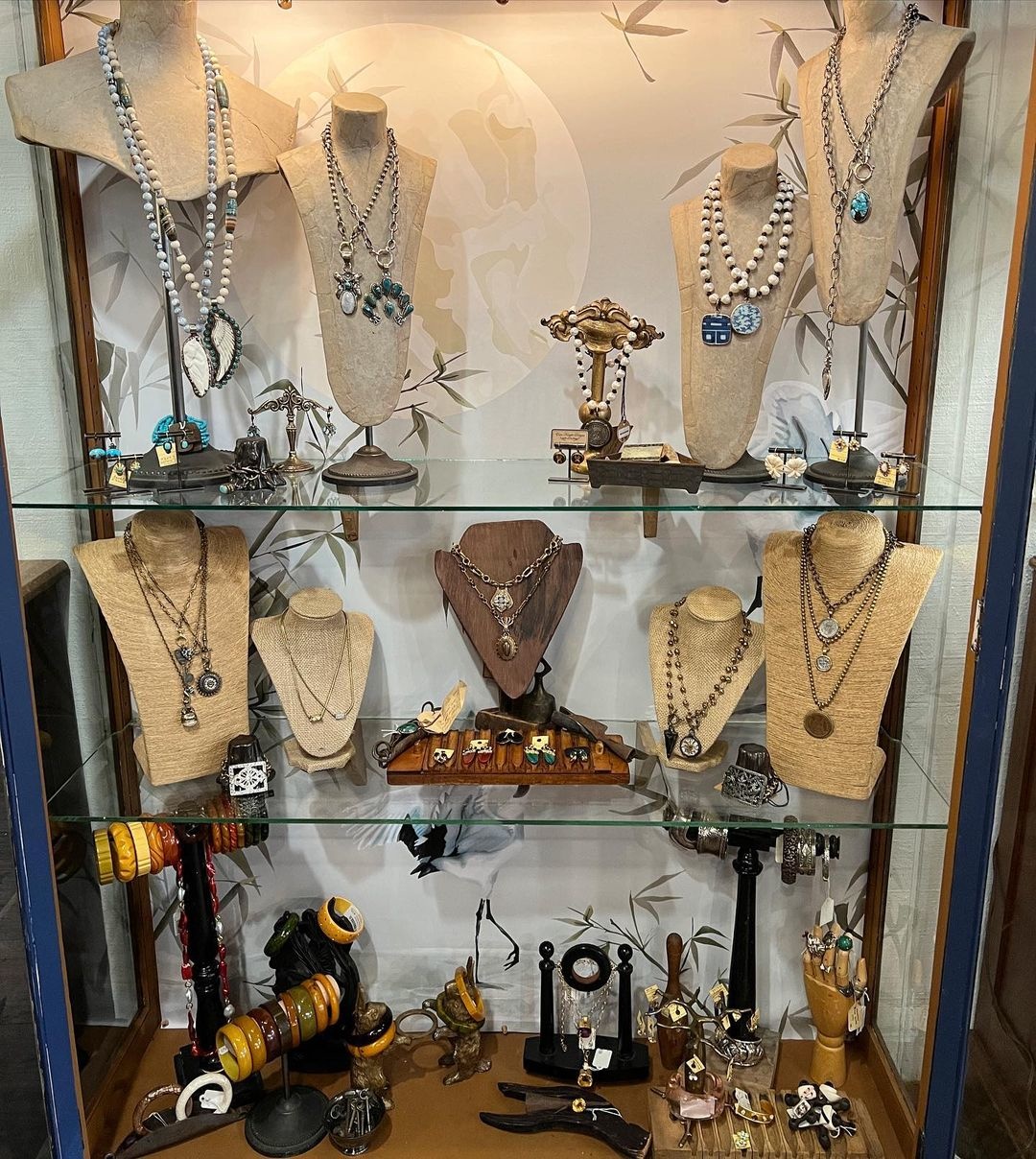 The Expressive Reasons
Speaking of one-of-a-kind, vintage can help you express your individual sense of style.
Thrifting opens many avenues of decoration that might have been previously closed to you. When it comes to vintage items, the vast majority are no longer being sold. Thrifting gives you the chance to be the only one in your social circle that has this particular item.
Vintage items also have the weight of many years of history weaved alongside every thread. When you bring these vintage items into your home, you are breathing new life into them. Vintage can unlock a sense of nostalgia for the past that is hard to achieve authentically from anything that is currently being sold new.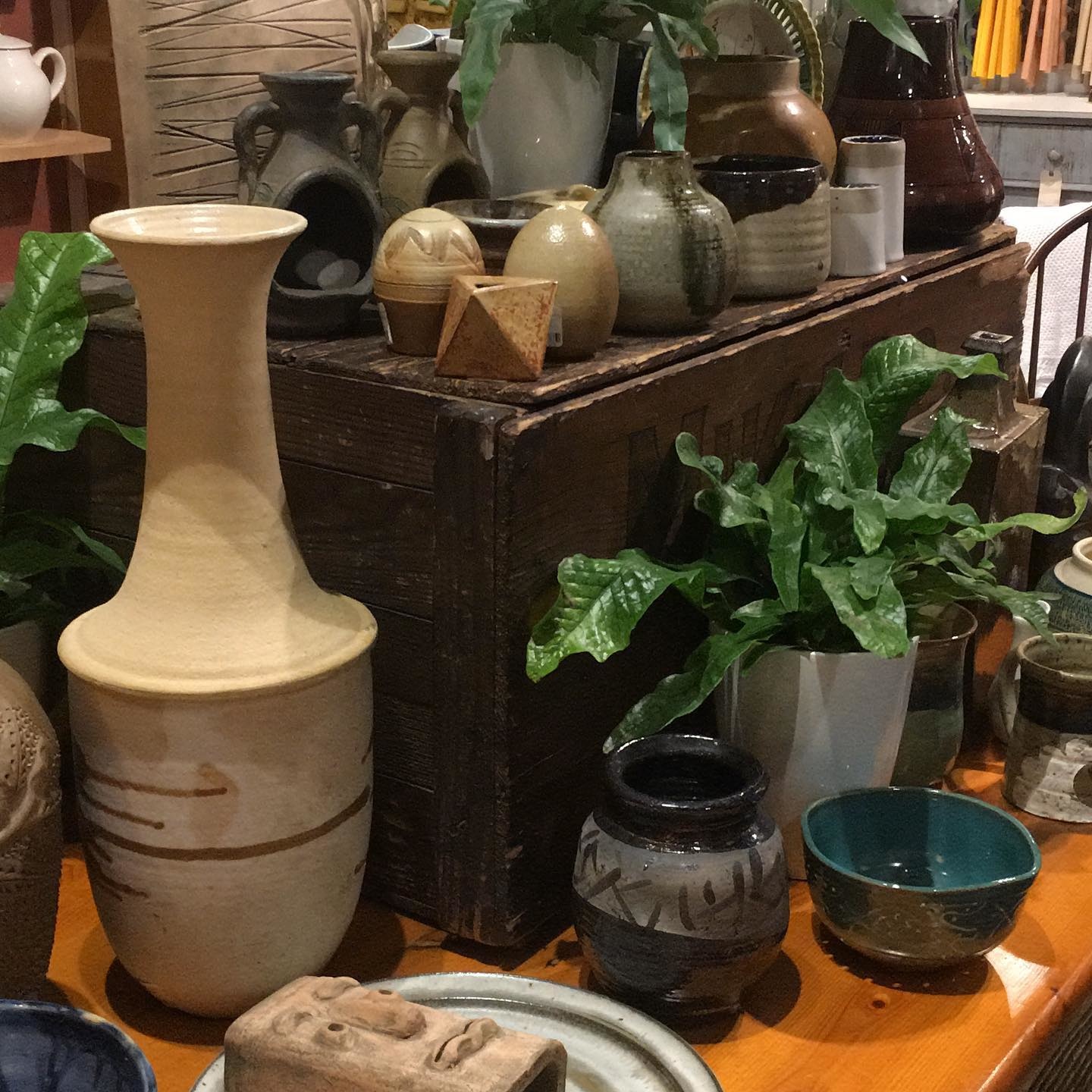 Whatever you might be interested in purchasing, GoodWood has an extended variety of clothing, jewelry, and accessories to choose from. We are always bringing in new stock, so there is always something new and exciting to discover at GoodWood. We hope to see you soon!
Browse our online catalog here: