Did you know that perfume was one the first things that GoodWood carried besides home furnishings and décor? Our customers requested access to rare and unique perfumes, and we provided. And so was born one of the best niche perfume counters in Washington, D.C. We've carried many lines over the years, but here's what's in store at the moment.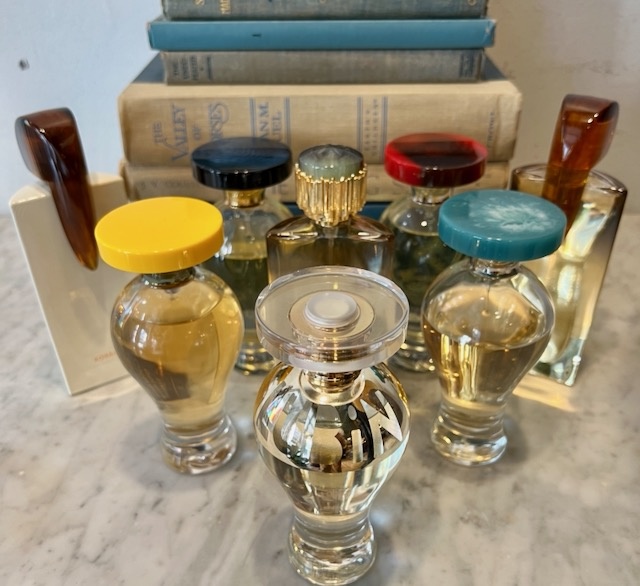 The House of Lubin
Pierre-François Lubin is considered by many to be the founder of modern perfumery. He was a young apprentice to the perfumer to Marie Antoinette, and post-French Revolution he opened his own boutique in Paris in 1798. Lubin became the favorite perfumer to several European courts, including George IV and Tsar Alexander I. In the 1800s, the House of Lubin worked to industrialize its process, and by 1900 had the largest perfume factory in France. Their greatest success was to come in the United States, and even though the Depression was raging, the company launched Nuit de Longchamp to great acclaim in 1937. Post WWII, the company found success again with Gin Fizz, in honor of Grace Kelly. It is a GoodWood favorite and by far our most popular scent. We are honored to be a Lubin partner, and would love to chat with you about all their wonderful scents, new and historical.
*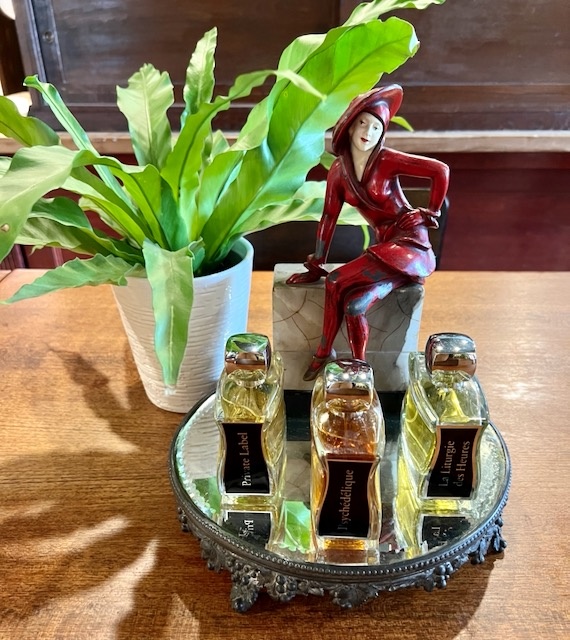 Jovoy Perfume
Originally founded in 1923 by Parisian perfumer Blanche Arvoy, Jovoy was an instant success with popular scents in whimsical bottles featuring animals. But somewhere along the line, the line faded into obscurity, only to be revived and relaunched in 2006 by François Hénin. Their store in the Perfume District in Paris is a scent mecca, and a must-stop for any perfume connoisseur. Currently, GoodWood carries Psychedelique, Private Label, and La Liturgie des Heures from this well-loved house.
*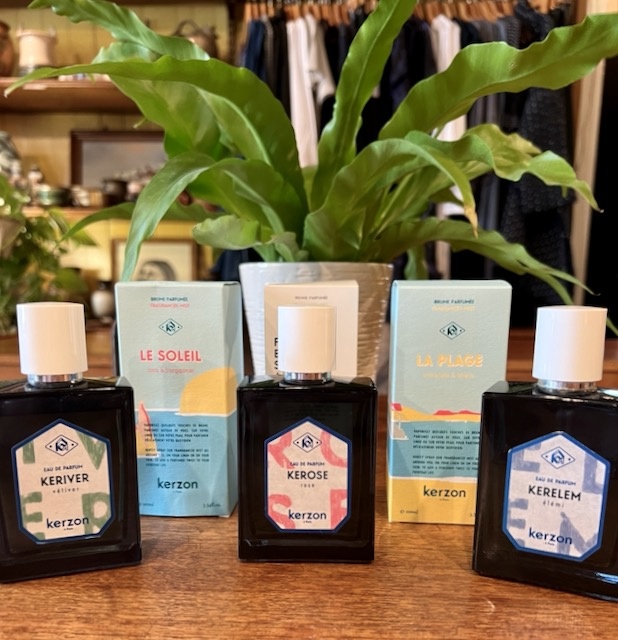 Kerzon
The newbie on the block is Kerzon, which was founded by two brothers in 2014, inspired by the scents of their family home and travels. They have a delightful range of scents and body mists/room sprays and candles that are simple, sustainable, and cruelty free. Affordable and high quality don't often go hand-in-hand, but we find Kerzon to be the exception in this regard. Often referred to as a 'gateway drug' by our staff, these scents are a wonderful way to step into the world of niche perfume without putting too big a dent in your budget.
*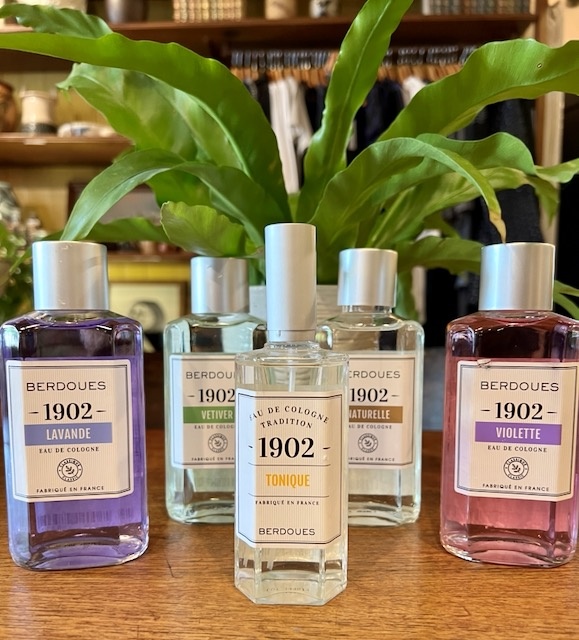 Berdoues
Berdoues was founded in 1902 by Guillaume Berdoues, a barber and hairdresser who created his own cologne to 'perfect his client's shaves.' Berdoues continues to be a family affair, with Sophie Berdoues taking the helm of the company in 2015. GoodWood currently carries their line of splash colognes in a variety of light and refreshing scents.
*
In addition to these renowned perfume lines, we also like to follow our nose to new and independent perfumers, such as Sent Nudes, a small batch, woman owned, botanical perfume line from California.
Where will our nose take us next? Keep visiting GoodWood's niche perfume counter to find out.