It's time for the next installment of Things We Love, and this week we're challenging you to "Let There Be Light." Lighting is an area that is consistently neglected in homes, and we wanted to shine a spotlight on the issue, because it is one of the easiest and most affordable ways to deliver atmosphere and impact to your living space.

At GoodWood we're always on the hunt for interesting lamps – both vintage and new. When deciding what to curate for the store, we consider a lamp's shape, function, color, style and affordability.

Read on for some bright ideas on how to incorporate more lighting in your home.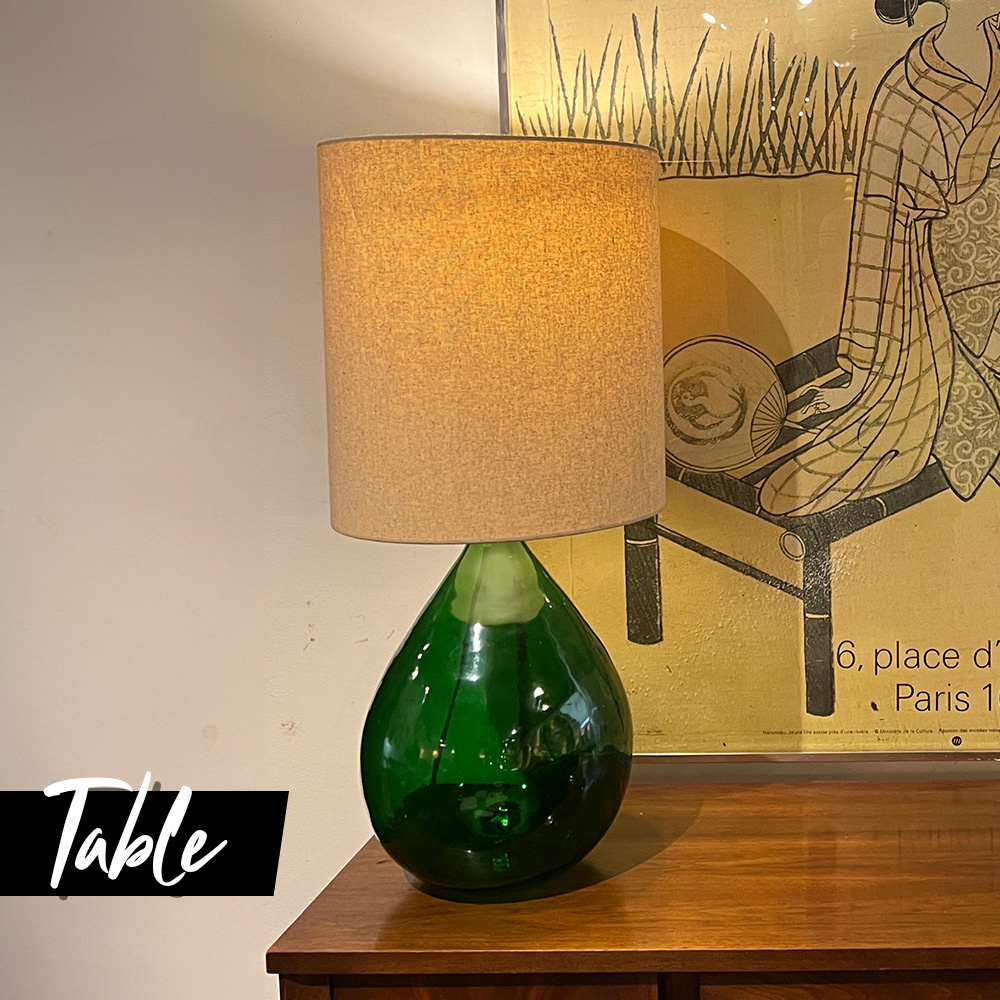 Table Lamp:
Table lamps come in a wide variety of shapes, styles, and colors, providing form as well as function. Because of their size, they also fit nearly any space. We like to add them to nightstands, side tables, and desktops to add a pop of color as well as light.

Desk & Task Lamps:
A must-have for any desk, both styles are primarily to help shine a light on activities that require more direct light such as reading, writing, drawing, sewing, and other arts and crafts. Desks lamps provide more ambient illumination for an area great for reading and writing, while task lamps provide more focused, intense light suited for detail work. 

Buffet Lamp:
A slightly taller version of a table lamp, buffet lamps are typically used in a dining area, such as on a buffet table, to direct light down onto the table setting to help illuminate food. They're great for providing a warm, inviting ambience for dining with family and friends.   
 

Reading Lamp:
These lamps provide more intense, directional light, and are a great addition to a reading space placed in a darker corner or even next to your bed. We recommend pairing these lamps with a warm white or soft white bulb for these lamps to help reduce glare/eye strain.


Arc Lamp:
These lamps are great for lighting up corner spaces, and are often used over couches, sectionals, or lounges. With their traditional/contemporary design, they also provide a great focal point/accent for a room.

Swing Arm & Gooseneck Lamps:
If you're looking for lighting that's both versatile and functional, swing arm and gooseneck lamps are a great option. Both are easily adjusted to target a specific space and come in a variety of sizes to fit your area – desk, floor or table.

If you have a space you're struggling to style, swing by the store. We're always happy to help customers personalize their space.